WELCOME TO
THE FIZZ FELLAS
EST 2017
The Story
Like all good ideas, this one was born over a drink. We're three mates, Nick, Ed and Ted, from three different backgrounds, allwith an insatiable thirst for good wine and a memorable time.
We wanted to share this thirst with others, so we bought a three-wheeled van and a few barrels of Prosecco. Pop, Fizz,Clink and The Fellas were born.
We've got a team of talented, friendly and professional fellas intent on giving you a couple of glasses of good wine and a few memories you'll never forget.
The Vans
Just like the Prosecco we pour, our vans made the trip all theway from Italy before being converted into fully functional, mobile bars. Each van is fitted with a patented cooling system and tap dispenser, allowing us to serve up a chilled, bubbly and ultimately crisp glass of Prosecco.
The vans themselves are small, agile and charmingly elegant.Ideal for weddings, private functions, corporate events, festivals and any occasion you're looking to turn a few heads.
We pour deliciously-chilled, Italian-style Tramonti Prosecco,which offers a crisp, refreshing texture accompanied with a light fizz. Your thirst won't stop there. See we also have the ability to pour an Aperol Spritz or Espresso Martini in our repertoire. Our Spritz recipe is consistently delicious and chilled on the pour,while our Pablo & Rusty coffee based, creamy Espresso Martiniis second to none.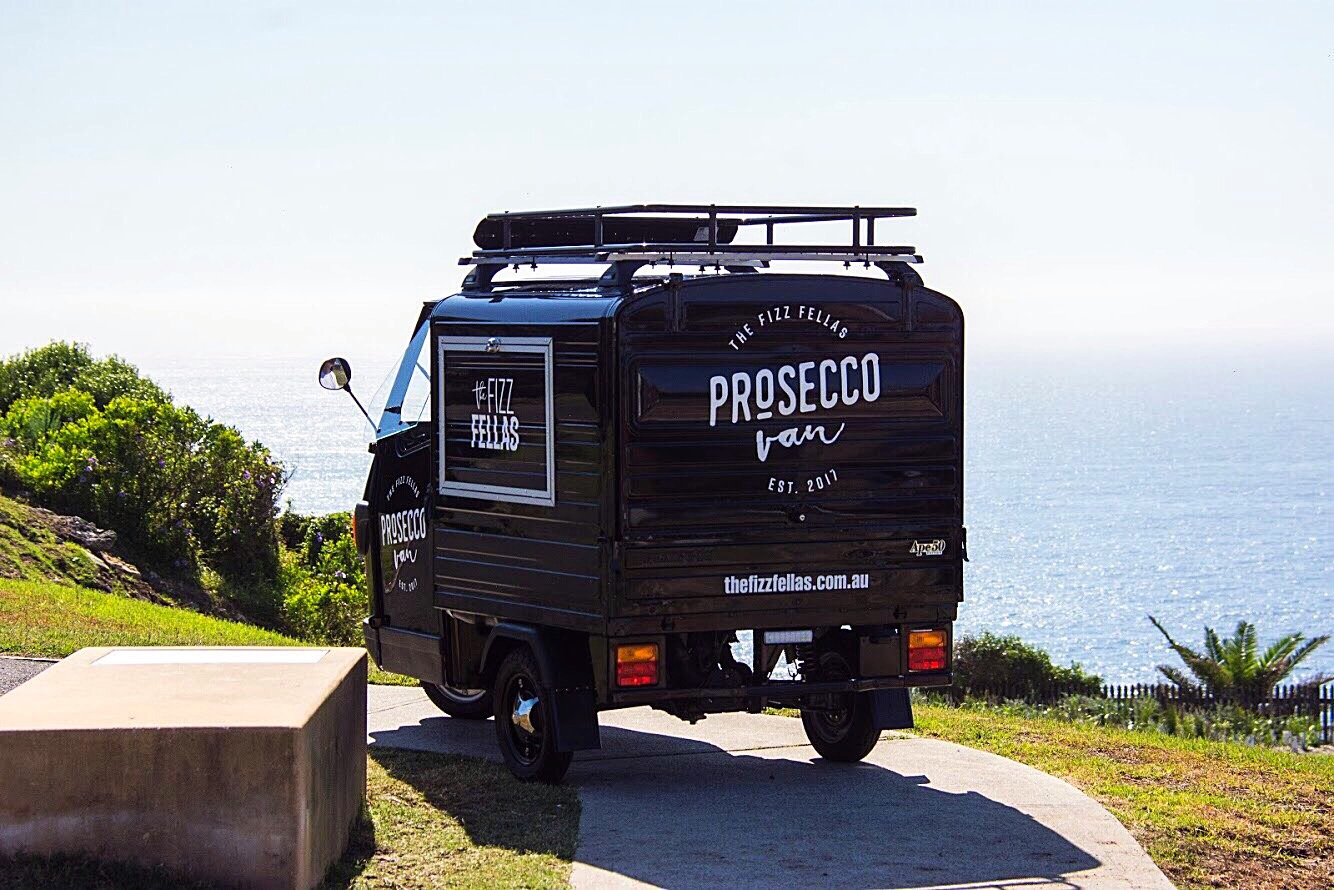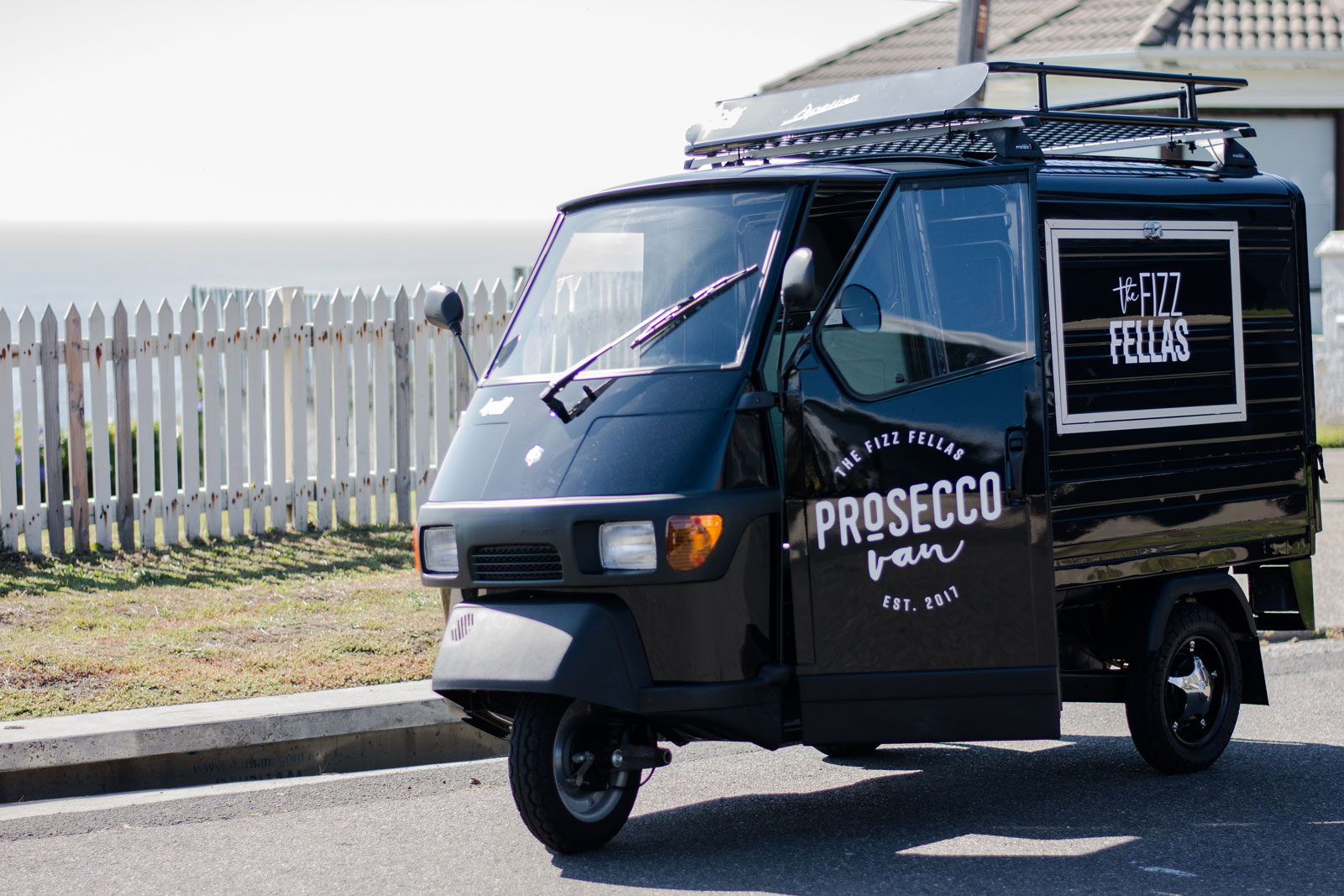 The Deal
Our Base Van Hire includes:
The van and 2 team members for 3 hours service
One 15 litre cask of Tramonti Frizante Prosecco (approx. 115 glasses)
Set up and theming
Cost $1,300 (inc. GST)
And if you're wanting something a little extra:
WINES

Mad Hatter Prosecco Barrel 15L (approx. 115 glasses) $300
Mad Hatter Rosé Barrel 15L (approx. 115 glasses) $300
Mad Hatter Pinot Gris Barrel 15L (approx 115 glasses) $300
MAD HATTER SHIRAZ BARREL 15L (APPROX 115 GLLASES) $300
COCKTAILS

Aperol Spritz 15L (approx. 100 glasses) $350
Elderflower Gin Spritz 15L (approx. 100 glasses) $350
DARK & STORMY 15L (APPROX 100 GLASSES) $400
COSMOPOLITAN 15L (APPROX 100 GLASSES) $400
MOJITO 15L (APPROX 100 GLASSES) $400
MOSCOW MULE 15L (APPROX 100 GLASSES) $400
NEGRONI 15L $450
Espresso Martini 10L (approx. 65 glasses) $450
BAR STAFF
Additional hours of service per person $40

Also available

BOTTLED wines from Mad Hatter Wine Co.
FLUTES & MARTINI GLASS HIRE
Please contact us with any questions, we are happy to tailor a package for you to suit your needs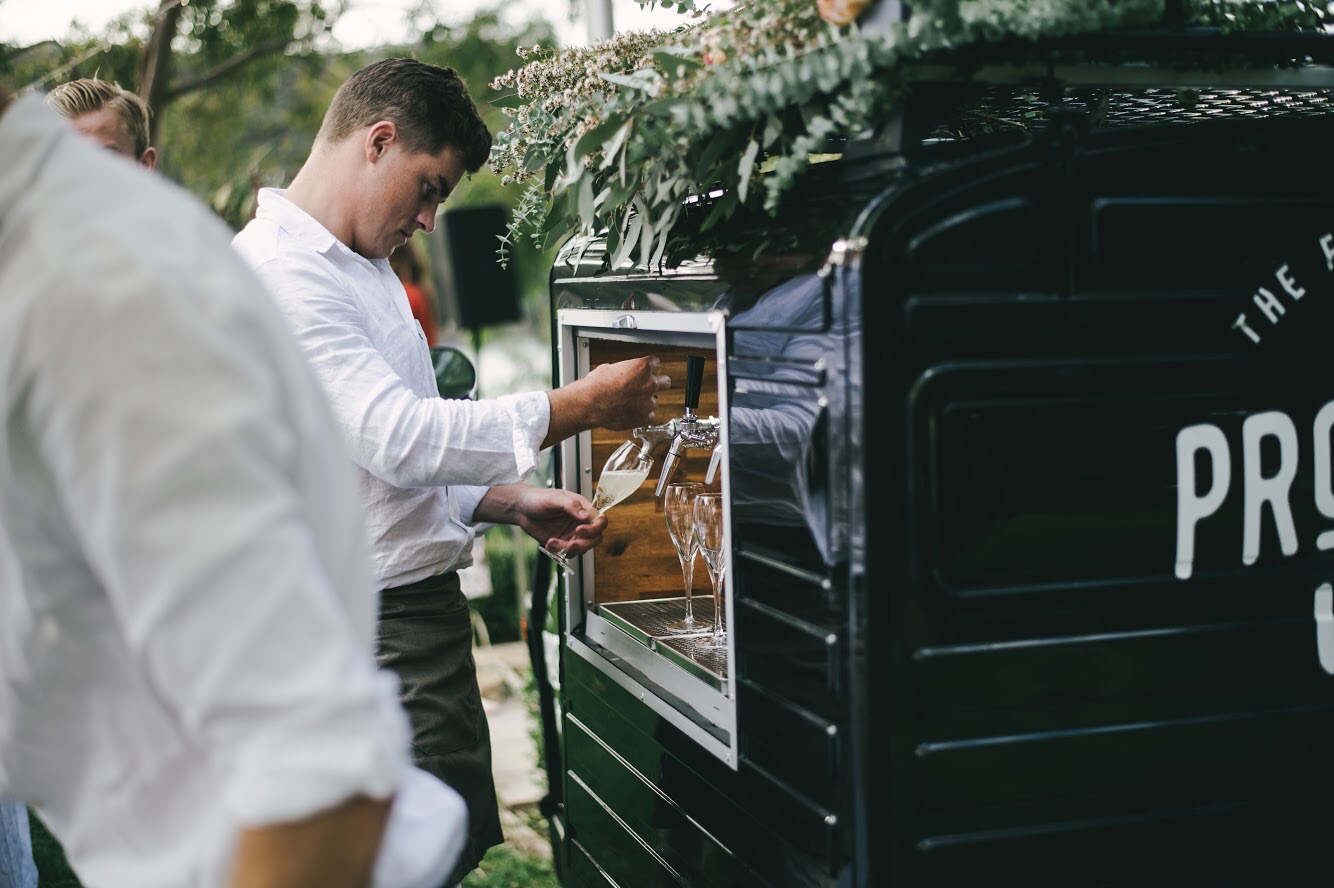 Contact Us
We'd love to hear from you! Contact us on 0402 071 034 or email hello@thefizzfellas.com.au
Alternatively, fill out the below form and we will get back to you as soon as we can.
FREQUENTLY ASKED QUESTIONS
WHAT IS FRIZZANTE PROSECCO?
Our Tramonti Frizzante Prosecco is a young and light sparkling wine, making it an ideal drink for any occasion.
WHERE IS IT FROM?
King Valley, Victoria.
CAN YOU CREATE CUSTOM PACKAGES?
Advertised are our base packages, we are happy to work with you to customise a package which suits your needs.
DO YOU HAVE PER HEAD CHARGES? We can provide per head, per hour rates, please ask.
WHAT OTHER PRODUCTS DO YOU OFFER?
We have the ability to provide a full bar service including Mad Hatter Wines, Beers, spirits, soft drinks & other cocktails.